We believe in better outcomes for everyone
Community Support
The program provides support services to respond to the emergent needs of the local community placing priorities on vulnerable individuals, families and populations. Services include a mix of quality programs and activities that build skills, provide knowledge, promote personal and social development, promote physical well being, and create and sustain local networks. The program also builds and maintains networks with other service providers in the region to support ongoing service delivery, sustain referral pathways for clients and leverage opportunities for collaboration with the broader social service system.
The geographic area for the program is the Southern Tablelands – which includes, but is not limited to, Ravenshoe, Mt Garnet, Millaa Millaa, Innot Hot Springs and Silver Valley.
The focus of the Community Support Services Program is to:
Provide access for vulnerable individuals, families and populations
Support access to more targeted services for vulnerable children, young people and families
Provide integrated and coordinated responses as part of the local service system
Provide a mixed balance of program, services and activities including information, advice and referral
Coordinate and support volunteers to deliver services such as information, advice and referral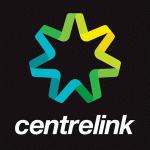 Community Support services:
Trained Community Support Workers available 30hrs per week Monday to Friday 9am to 3pm.
Emergency Relief 10am to 12pm Monday to Friday
MyGov/Centrelink Access Point for clients to connect to Centrelink, ATO, Medicare and Child Support
Social and Personal Development activities
Support, Information and Referral
NILS- No Interest Loans Scheme
Community Support services operate according to obligations outlined within the Community Services Act 2007 and meets the Human Services Quality Framework Standards.
All staff and volunteers are required to comply with the requirements of the Commission for Children and Young People and Child Guardian Act 2000 by holding a current positive prescribed notice (blue card).
DIRECT PROGRAM CONTACTS
Community Support
Community Connect
NILS – No Interest Loans Scheme
3 Bolton Street,
Ravenshoe, QLD, 4888
Contact Ravenshoe Community Centre now: